About Dr. Brown
Jeffrey A. Brown, M.D., F.A.C.S., F.A.A.N.S. is from Boston, Massachusetts, attended The University of Chicago Pritzker School of Medicine and completed his residency training in neurosurgery at The University of Chicago Hospitals and Clinics with additional training in Tokyo and Paris. Before coming to New York, he was Professor of Neurosurgery at Wayne State University School of Medicine in Detroit, Michigan, where he was selected as one of America's top doctors.
Dr. Brown has published more than 50 peer-reviewed articles on such topics as chronic pain, especially facial pain, spinal vascular, tumor and trauma neurosurgery.  He has edited a textbook and a patient guidebook on facial pain and a textbook on Functional Neurosurgery, as well as having been invited to speak or direct in more than 100 state, regional, national and international conferences.  He has served as an elected member of the Board of Directors of the American Association of Neurological Surgeons, chaired the Joint Section on Pain of the American Association of Neurological Surgeons and Congress of Neurological Surgeons and was appointed to the Neurosurgery Advisory Council to the American College of Surgery.  He was elected as one of 100 members of the Society of Neurological Surgeons.
Currently he is Chair of the Medical Advisory Board for TNA-the facial pain association, an international support group for those who suffer with complex facial pain syndromes.  For each of the years he has been in New York he has been recognized by Castle Connolly Medical Ltd. Top Doctor: New York Metro Area.
Publications
Facial Pain: a 21st Century Guide
Publications and Book Chapters Published
Brown JA: "Percutaneous Balloon Compression for Trigeminal Neuralgia: Technique and Results" In Sekhar LN and Fessler RG (Eds) Atlas of Neurosurgical Techniques Brain Vol. 2 (2cnd), Thieme Medical Publishers, NY, NY; 684-689, 2015
Brown JA and Canavero S: Introduction, in Canavero S (Ed) Textbook of Cortical Brain Stimulation, Walter de Gruyter GmbH, Berlin/Munich/Boston, 1-6, 2014
Brown JA: "Percutaneous Balloon Compression" In Burchiel KJ, editor. Surgical Management  of Pain (2cnd), Thieme Medical Publishers, NY, NY 2015
Jeffrey A. Brown, MD is the senior author of a chapter "Percutaneous Balloon Compression for Trigeminal Neuralgia" in the text "Surgical Management of Pain" 2nd Edition editor Kim Burchiel, MD. Co authors are Nathaniel Stetson, MD and Cletus Cheyua, Phd (more info…)
Brown, Jeffrey A, "The Neurosurgical Treatment of Neuropathic Facial Pain" in Otolaryngologic Clinics of North America, Eds. Levine, H and Setzen M, Vol 47 (2), pp343-349, April 2014 (more info…)

Brown Jeffrey A, "Motor Cortex Stimulation for Central and Neuropathic Pain", for Starr PA, Barbaro NM and Larson PS (Eds) Neurosurgical Operative Atlas, Second Edition, Functional Neurosurgery, Thieme, New York, New York, American Association of Neurological Surgeons, Rolling Meadows, IL, 131-134, 2008
Honors & Awards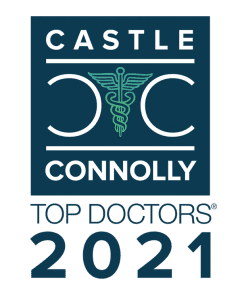 Hospital Affiliations
NYU Winthrop Hospital259 First Street, Mineola, NY 11501
Mount Sinai South Nassau HospitalOne Healthy Way, Oceanside, NY 11572
Mercy Medical Center1000 North Village Ave, Rockville Centre, NY 11571
North Shore University Hospital300 Community Drive, Manhasset, NY 11030
Plainview Hospital888 Old Country Road, Plainview, NY 11803
Long Island Jewish Valley Stream900 Franklin Avenue, Valley Stream, NY 11580
Glen Cove Hospital101 St Andrews Lane, Glen Cove, NY 11542
Syosset Hospital221 Jericho Turnpike, Syosset, NY 11791
Long Island Jewish Medical Center270-05 76th Avenue, New Hyde Park, NY 11040
St. Francis Hospital100 Port Washington Blvd, Roslyn, NY 11576
St. Joseph Hospital4295 Hempstead Turnpike, Bethpage, NY 11714
Case Studies